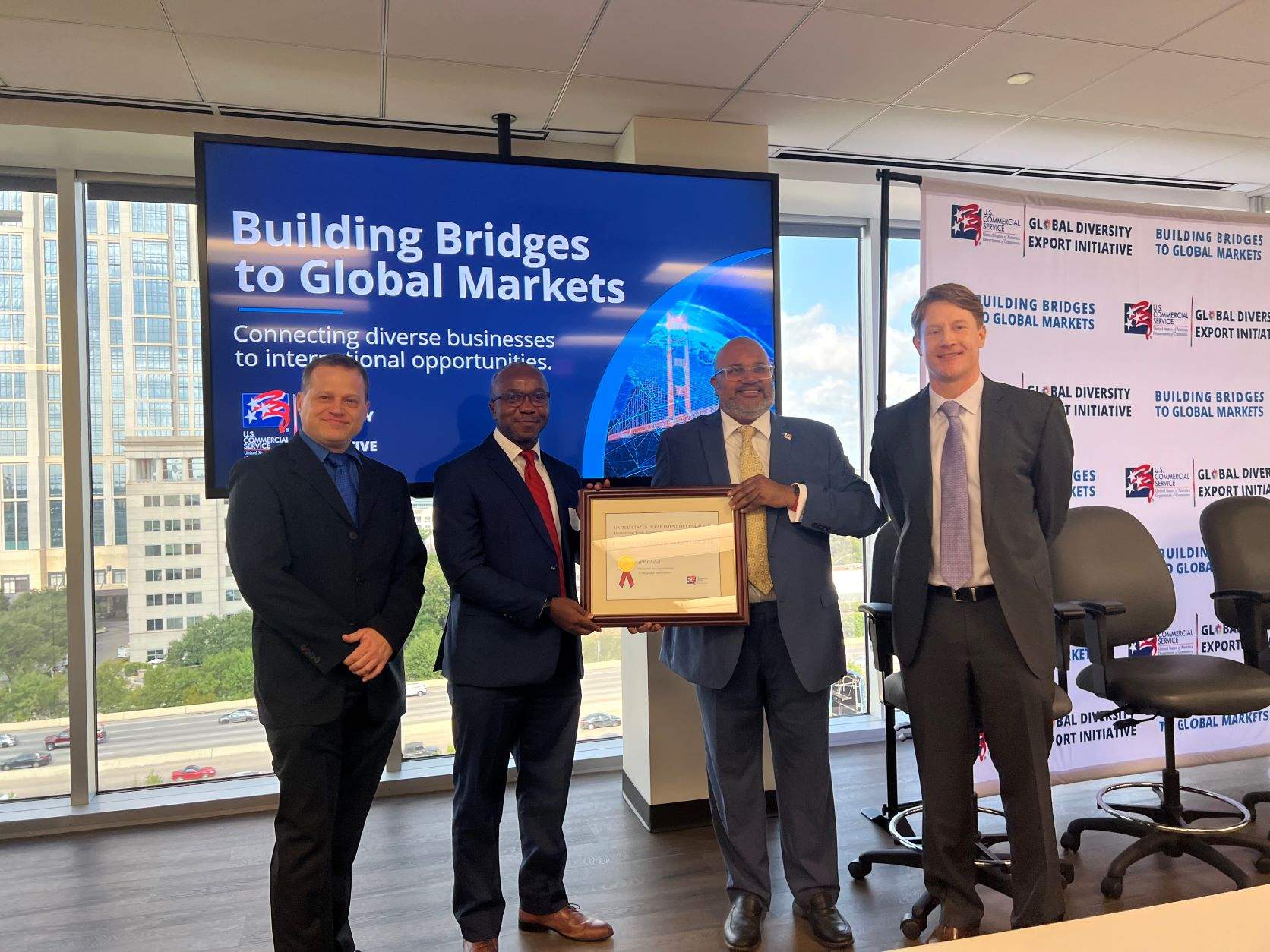 We are excited to announce that IPP Global Inc. was honored with the US Commercial Services Export Achievement Award 2022, on the 10th of August in Houston.
The award was presented by Arun Venkataraman, the United States Assistant Secretary of Commerce at the Building Bridges to a Global Market event in Houston, Texas. The Assistant Secretary had an extensive conversation with IPP Global about opportunities in the Sub-Saharan Africa Region, and the inherent potential for US export. A key area of the discussion was the experience gained by IPP Global while doing business in global markets.
IPP Global Inc. CEO, Peter Agbro also spoke as panelist on 'Leveraging Export Resources'. He highlighted how working with our local Commercial Services team in Houston, and the International Partner Search has been advantageous in accessing global markets. Peter also discussed salient points for IPP Global when choosing a market overseas, including but not limited to; a) researching market fit, b) determining complimentary wins between the Market and IPP Global, c) Engaging the CS team to explore the market further, d) following validation, leveraging CS platforms and programmes such as the Gold Key service to navigate partner search.
The US CS team has been instrumental to our success, and IPP Global is honored to be the recipient of the Export Achievement Award 2022.
Subscribe to our free newsletter.